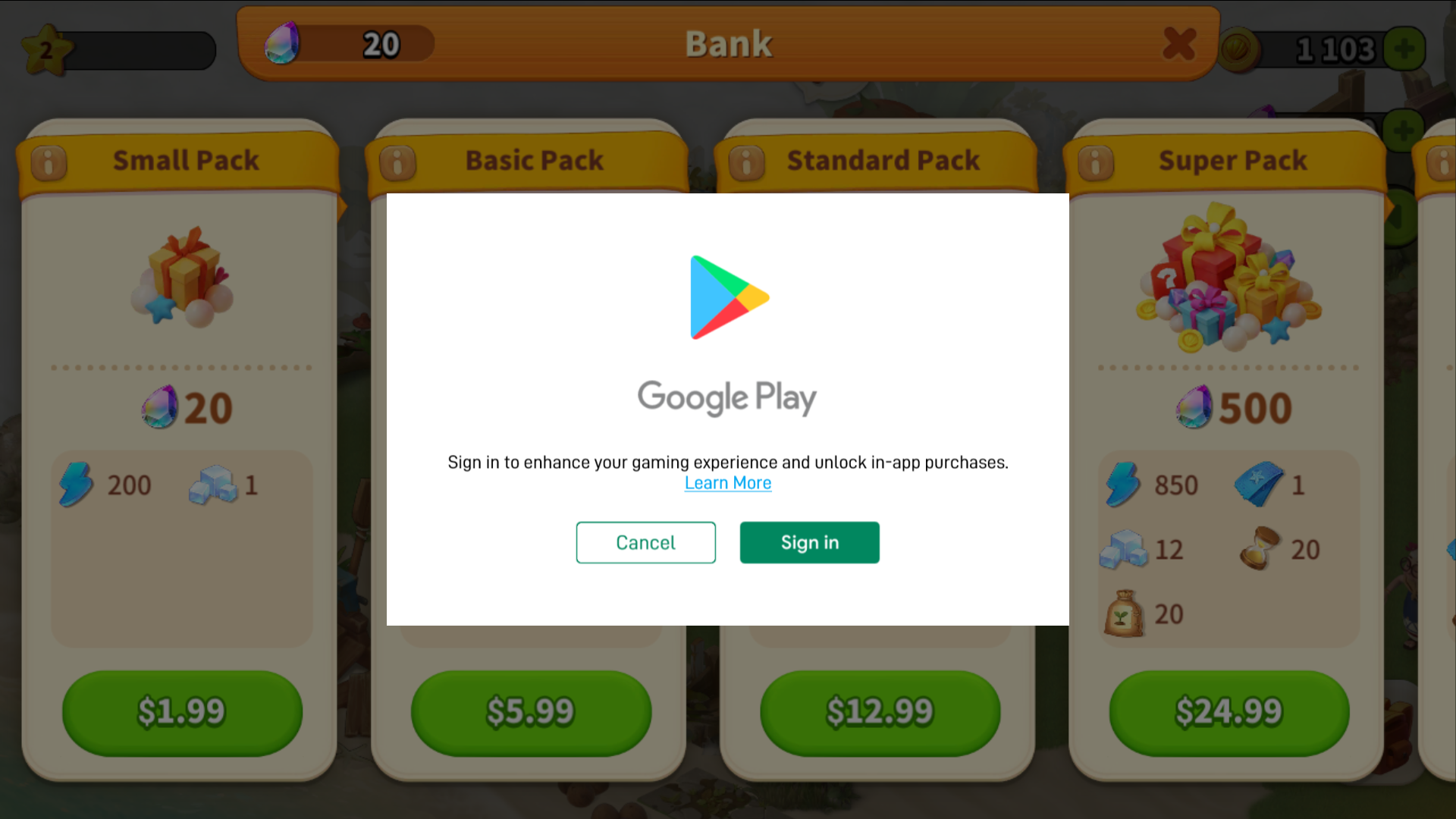 We highly recommend signing in Google Play as it provides a lot of benefits and better gaming experience. This article provides you a quick overview of some of the benefits you'll get when you use Google Play Sign-In
Game Progress Synchronization and Back-up Feature
The most important benefit you'll get when you sign-in to Google Play is the Game Progress Synchronization and Back-up Feature. This basically links and saves all your Game Progress to a Gmail Account so they can be easily accessible for you.
If you are already playing a game on a different device, you can log-in using the same Gmail Account in that device to continue your progress in Games.lol. Your progress will then be synchronized between Games.lol and your other device. This means that you can continue playing the game where you left of, whether you last played on your mobile device or on Games.lol.
Additionally, should you happen to uninstall a game, your Game Progress will remain in the Gmail Account you used. If ever you decide to reinstall it, you can recover Game Progress easily.
Access to In-app Purchases
While all games on Games.lol are free, some games may have additional services and game items that can be purchased using real money that you might be interested in. Signing in Google Play makes it easy for you to access and make these purchases. All purchases are synchronized and Backed-up as well!
Track Achievements, XP, & Leaderboards
Some games also have Achievements, XP, & Leaderboards that becomes accessible when you use Google Play Sign-in. If you and your friends are both using Google Play Sign-in, you can compare achievements and compete on the Leaderboards!