If you are unable to access the Games.LOL platform's System Info, you can instead check your computer's information by running the DXDiag command. Follow the instructions below to run the DXDiag command:
Press the Windows key and type "dxdiag" in the Search box.

Click on dxdiag.exe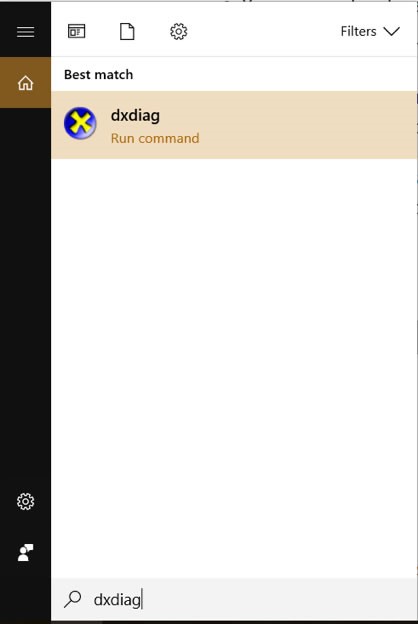 Type dxdiag
When DxDiag runs, check to see if there's a button that says "Run 64-bit DxDiag". If there is, click it. If that button doesn't appear, go to step 6.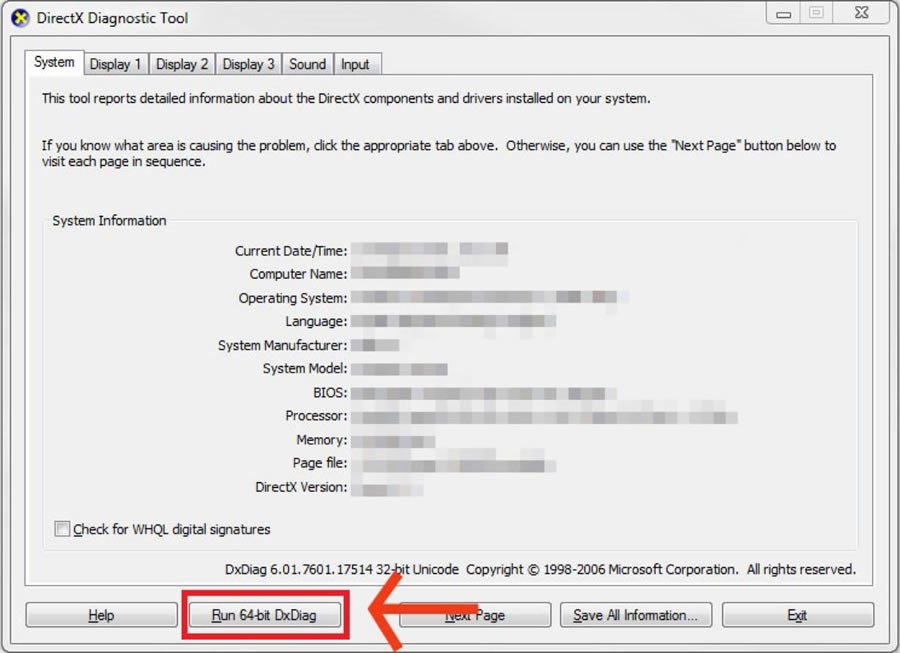 Run 64bit DXdiag
You will see a green progress bar on the bottom left of the DirectX Diagnostic Tool window while the program is gathering information.

When the progress bar disappears, it means your report is ready.

Click on "Save All Information".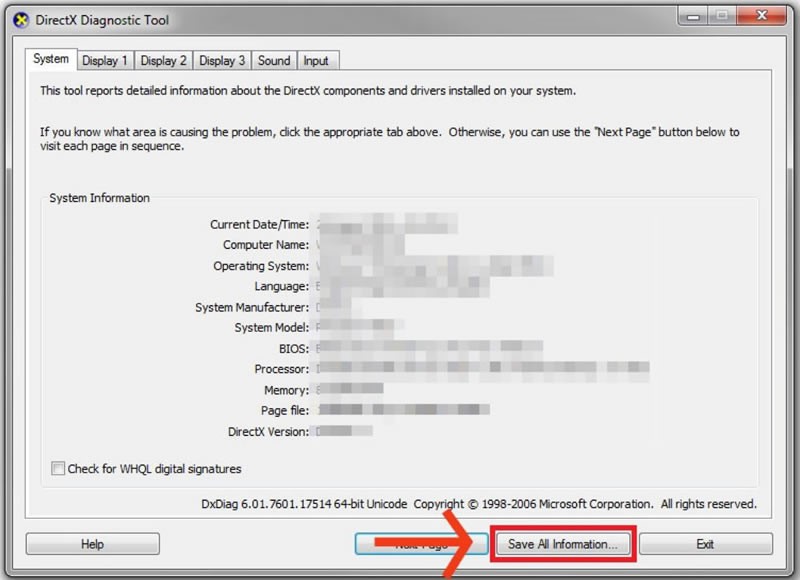 Click on Save all information
Save the file to your desktop (make sure it's saving as a text file)

Click "Exit"
You can now then check the information in your DXDiag file to see problematic system or hardware in your computer. Also, you may attach the file you have just saved into an email to us, stating the problem and name of the game in the subject head of the email and we will be glad to assist you in troubleshooting.